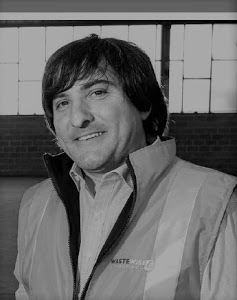 Waste Wise Environmental® are private waste contractors specialising in the waste management of medium and high density residential and commercial developments.
passionate about the environment
Our family owned business started because of our desire to help clean up the environment.
Waste Wise Environmental® offer our customers a highly  customised range of waste management services.
With our innovative fleet of Waste Wise Mini trucks we have an unrivalled ability to collect, process, recycle and safely dispose of any type of waste.
We view waste as a valuable resource, and will divert as much waste away from landfill as is possible.
Our experience in the commercial waste collection and recycling industry means we're always finding better, smarter and cleaner ways to make a sustainable future possible.


In 2011 we were the first Australian Waste Management company to introduce the Waste Wise Mini Loader into our fleet. This innovative mini loader truck allows us to access restricted areas such as narrow laneways, underground / basement carparks as well as multi-story carparks.
The benefits to you and your tenants is the ability to save time and money since your tenants no longer have to struggle to move their heavy bins into pre-defined collection points, either hundreds of meters away from the origin or in busy hard to access locations.
supporting sustainability
Waste Wise Environmental® designs and provides waste management solutions that contribute to the sustainable development of local communities and industries.